Great success for Benelli Biciclette at Eurobike 2014, the bike exhibition that was held 3 weeks ago in Friedrichshafen (Germany), where Benelli  launched a new and exciting challenge in the world of two wheels.

Having already presented some e-bikes, now become a confirmation of Pesaro Company, Benelli launch this year an unprecedented range of road bikes(including traditional and electric vehicles), which are flanked by lots of news regarding the City range.
If you are interested in Benelli products, see this TNT Titanium Motorcycle Model.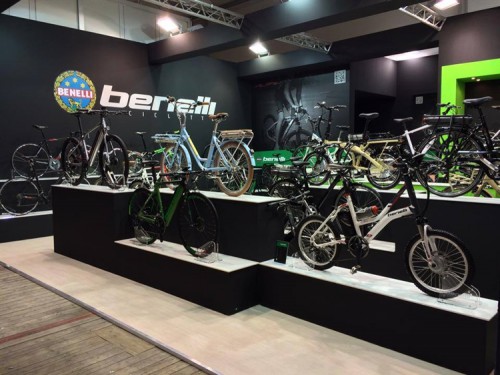 Great debut for the new Road Bike range, non-electric, which include the models "Imola", "Mugello", "Misano" and "Monza", the first bike of the Pesaro Company made of carbon fiber, fast and super-light, a true elite on the road.

Great interest also for the latest e-bike in Pesaro, such as "e-Misano" and "Foldecity", small and foldable, but also for the new model "Rapida", offered with three different power units. 
via Benelli
Related items: