More than ever, KTM supports "Wings for Life" and is therefore one of the most important partners of the charitable foundation that puts a lot of effort into the quest for a cure for spinal injuries.
Find a cure for spinal injuries – to ensure that this does not only remain a vision, the former Motocross World Champion and KTM Motorsport advisor Heinz Kinigadner and Red Bull founder Dietrich Mateschitz brought into being the "Wings for Life"
foundation in 2004.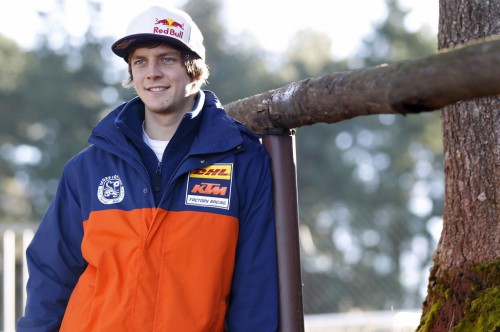 After being faced with personal tragedies, an enormous research and communication network has been growing over the last years. However, the overall goal remains unchanged: collect donations in order to promote the world´s promising research projects and clinical trials that try to find a cure for spinal injuries. "Our motivation is the hope for success. We have to fight for every single nerve and muscle and I´m sure, one day we will be able to announce that we can finally fix paralysis", says a convinced Kinigadner.
This field of research requires a lot of patience and money. The progress in spinal cord research is largely based on private initiatives. For many years, several companies and partners from all over the world campaign for the foundation to ensure that it benefits from the best possible conditions. Right from the beginning KTM is an important supporter and advocate of the foundation´s efforts. Since 2004, the sports motorcycle manufacturer has supported the foundation with more than EUR 1 million of donations. All profits made on the sale of the KTM PowerWear "Kini" Collection, among other things, go directly to the foundation.Every year, a KTM prize draw is solely arranged in order to support "Wings for Life".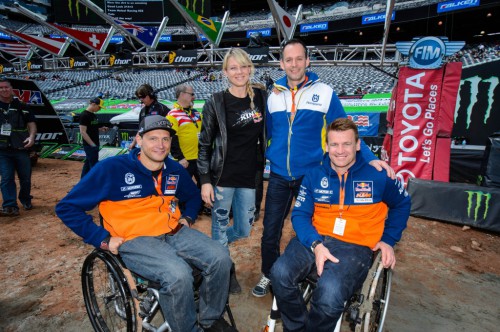 Stefan Pierer, KTM CEO and right from the beginning part of the advisory committee of "Wings for Life": "KTM backs the efforts of ´Wings for Life´ in all respects. We would like to contribute as much as possible in order to promote research activities in this scientific field. It is beyond dispute that we are still looking forward to major progress in the field of spinal cord research. We hope that our personal and financial support and effort will help to advance the project and research activities."
In science there is no doubt that it is just a matter of time to realize sustainable successes in curing spinal injuries."The question is not whether effective treatments and medicine can be found, but when", says Prof. Dr. Dr. Jan Schwab, Scientific Head of Wings for Life.
Thanks to convinced and famous supporters – to name but a few: Sebastian Vettel and Lindsey Vonn – who effectively and indefatigably promote "Wings for Life", the foundation raises its level of awareness over the last 10 years. In general, everybody can support Wings for Life with personal or financial effort in order to move a step closer to the overall goal – EUR 1 of donation = EUR 1 for research!
via KTM
Photo: Future7Media/Gold and Goose